Happy New Year! Right? It's still a happy time – the honeymoon stage of 2017. It's all about promise and potential. Everything to look forward to with no regrets or disappointment. Just goodness.Sunshine and rainbows. Traditionally, we tap into this seasonal optimism and make all those promises to ourselves to eat right, exercise, save money. work harder, blah, blah, blah.
Resolutions…I stopped doing them a long time ago. Really cut down on my need for therapy.
Now, I navigate the year using just three words. It's worked out really well. Last year, I focused on:
MAP
CONNECT
MOJO
and by December 31st, I was looking back on a great year! Following my "map" made my business was more successful. I felt more connected with friends and business associates. Best of all, my mojo started coming back. Last year was especially awesome because I recruited some friends to take the three-word journey with me. We met quarterly to encourage, support and challenge each other, which adds an accountability layer that supercharged the process. No, I did not invent this concept. It was spear-headed by Chris Brogan, an entrepreneur who has blogged about his three words every year for the last 11 years. You can read about his three words here.
So what will I be focusing on in 2017? I've given it a LOT of thought…here goes:
WRITE: A few years ago, I discovered how much I enjoy writing when I penned a short film script. Since then, I wrote a few more scripts, then stopped writing. Last year, I took a whirl at stand-up comedy and my interest in writing has been renewed. So this year, I plan to put more effort in writing in several areas: writing scripts for my biz vids, writing comedy bits. and journaling. My intention is to unlock my creativity and replace ad-libbing with organized thinking to make it more effective. Yeah, I know those two goals are counter to each other but in many ways, I see them as complimentary once writing becomes more of a habit than a chore.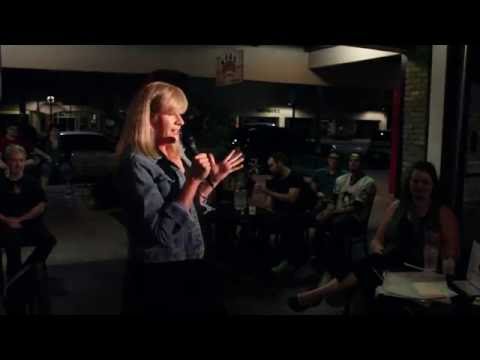 INVEST: For the last 10 years, I have been is survival mode. It occurred to me last year that time has passed and I am now in a more growth-centric phase. Which is a lot better. Rather than kicking back and waiting until I get pushed into the mud again, I intend to invest financially and emotionally in myself. Money will be spent towards long range financial goals – maybe sometime I will work because I want to not because I need to. And time and effort will be invested in my personal growth. I want to make sold choices about how I spend time, money and effort in 2017 so I can see results in my financial and emotional portfolios.
SAVOR: This third word was the toughest to choose. But I finally settled on this one. About 10 years ago, I told a dear friend who had been diagnosed with cancer that she needed to work less and enjoy life more. If she didn't, she would miss so much of what is really important in life. She was a workaholic and frankly, that lifestyle was going to kill her. I realized that it was time to take my own advice. I have struggled over the last decade to survive, rebuild, raise a family, be responsible. But I have missed out on the joy of living each day. This year, I will savor the moments. I will slow down. I will venture out. I will take on fewer "projects" and appreciate what I have. I will enjoy time with friends and family. I will simplify and focus on what I have not what I don't have.
Those are my three words for 2017. I invite you to share yours! And if you are interested in joining our merry band of three word converts, hit me up and I will add you to the group. Best wishes for a happy, healthy, mind-blowing new year!!